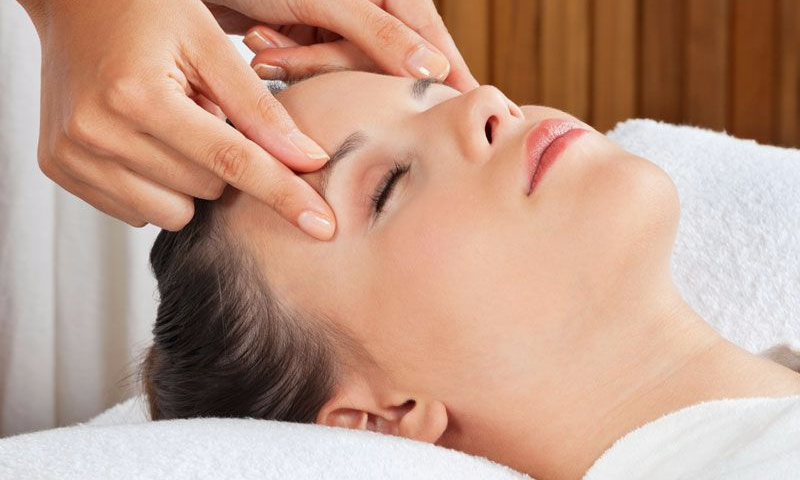 "Bars" – also called "Access Bars" is an energy process developed by Gary Douglas in the early 2000s (California). It is to activate by a soft touch, 32 points located on the skull. These 32 points activate electromagnetic connections called "bars".
When they are gently touched, following a defined sequence, they release with ease and effortlessly anything that prevents RECEIVE.
The Bars session is an opportunity to lighten up and let go, let go, and let go again.
Each Bars session can release limitations on several generations, in all areas of life. This session is gentle and relaxing as if you have received an excellent massage, and the best your whole life will start to be transformed by eliminating thoughts, feelings and emotions that are currently blocking You.
Why do you need Access Bars® ?
To feel greater mental clarity, motivation and problem solving capacity
To increase signficantly joy and happiness
To improve manageability of depressive, of stresse or of anxious tendencies
To decrease in interpersonal and intrapersonal conflicts
To manage deeper relaxation and non interrupted sleep
To give up judgment of yourself and of others
To facilitate to being more and more conscious in every day
To eliminate all the barriers you have put up to receiving
To change anything you cannot change and to create everything you desire in a different and easier way
To feel of well-being
To feel and to get more self- confidence
To loose weight
To relieve physical pain
Who can receive Bars® ?
Everybody.
Age does not matter !
Even babies or children can receive Bars, just the session takes shorter
Even if you are under a medical treatment, Bars helps You to heal more quickly and with ease.
About the session
The first session takes about 80-90 minutes as You will get some information about Access Bars. The other sessions are 60-70 minutes, it depends on your questions and how your energy level presents.
During the session You stay dressed, just lie down and relax. We don't use any music. Please, share all up-coming feelings and thoughts with me to be able ask adequate questions to go forward in your process.
You can receive Bars without limitation, based on your needs : several times per week or once or once per month.
How does Bars®work ?
The Bars can be compared to the hard disk of your computer. They store thoughts, beliefs and limitations collected during lifelong. The stimulated Bars allow to demolishing old channels that disrupt your life, helping you let go of those beliefs and limitations that no longer serve you. You begin to become more present in your life and the past stop projecting into your future in the same way.
Once stimulated, the Bars will continue to release the blocked energy. Everything destroyed during a session will stay destroyed. At any new sessions, the body understands, remembers and becomes each time more responsive.